Thanos arrived, snapped his fingers and wiped out 50% of all living creatures in Avengers: Infinity War. And now, the surviving Avengers – Thor, Black Widow, Captain America and Bruce Banner – must figure out a way to bring back their vanquished allies for an epic showdown in the "Avengers: Endgame"!
Tickets Booking Link : https://www.spicinemas.in/bengaluru/coming-soon/
Pri Deal Booking Link Here : https://insider.in/avengers-endgame-deal-2019/event?gclid=Cj0KCQjw-tXlBRDWARIsAGYQAmeFRPAu9yZCJzfF2ySBxqipyoxVUYgnX–ye3d1mXIGHhOp3MP9yoEaAlGNEALw_wcB
first you have to chose your languge and than you buy Tickets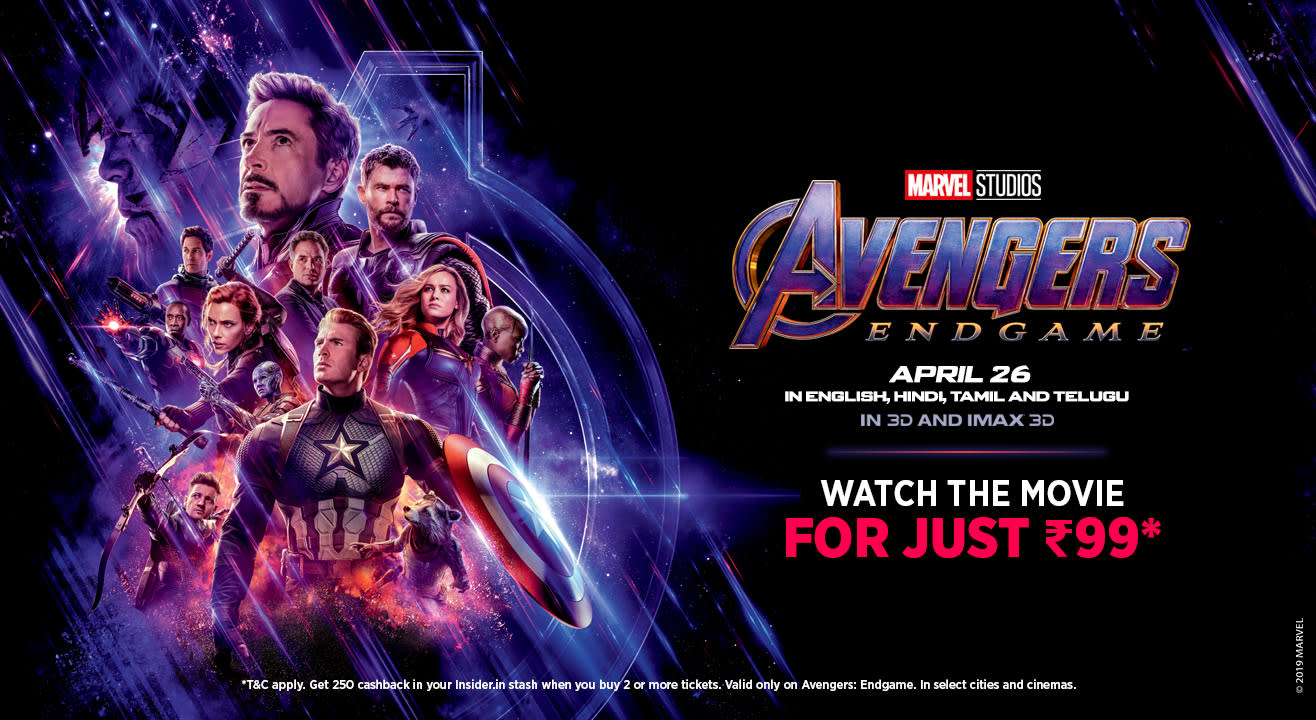 Here are the steps to get your hands on the tickets and Insider stash:
Buy the deal on the Insider.in app/website.
You will receive a unique coupon code in your e-mail.
Go on the Insider.in app.
Look for Avengers: Endgame in our Movies section.
Choose your favourite theatre and seat.
Apply the unique coupon code during checkout*.
You will receive 250 cashback in your Insider.in stash which can be used to buy any of the upcoming movie/events.
Marvel Studios' conclusion to twenty-two films is closer than ever and Insider.in has just the thing for you. All you have to do is get the deal at Rs. 99 and get 250* cashback in your Insider.in stash on a minimum purchase of two tickets!
Assemble for one last time and be the first to watch the last. Whatever it takes.
*Valid only on Avengers: Endgame in select cities and cinemas. T&C apply. Deal closes on April 25th!
Cities:Delhi-NCR, Gurgaon, Noida, Faridabad, Mumbai, Navi Mumbai, Thane, Pune, Ahemdabad, Bengaluru, Hyderabad, Kolkata, and Chennai.